A couple weeks ago, I binged the entire first season of "Gotham" on Netflix. "Gotham," for those of you who are unaware, is a prequel of the Batman lore and follows Jim Gordon and his budding police career. We also get to see a young Bruce Wayne as he copes with the aftermath of his parents' murder.
I was intrigued by "Gotham" not because I'm a Batman aficionado (I watched the animated series as a kid, but that was about it), but because Gordon is played by none other than "The O.C.'s" Ryan Atwood, whose IRL name is, Wikipedia informs me, actually Ben McKenzie.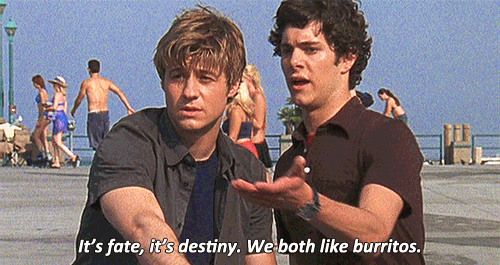 The 2000s was really my heyday in terms of pop culture awareness, so Ryan (that's his name as far as I'm concerned) is one of a few select group of television stars that I recognize on sight (others include Rory and Lorelai from "Gilmore Girls" and Kristen Bell, who will forever be Veronica Mars in my eyes. You thought I was kidding when I said the 2000s were my heyday, didn't you?).
Anyway, I wanted to see what Ryan was up to, and I sunk like a rock into the dark world that "Gotham" imagines. I got through the first season almost compulsively because nearly every episode ended on a cliffhanger and I had to see what happens next. But it's also a very violent show, so I needed a break between seasons. In the meantime, I thought I'd summarize everything I liked and didn't like about the first season. Fair warning, there are spoilers ahead:
I liked:
Jim Gordon: I like Ryan in this new role. I mean, Jim Gordon is essentially a grown-up version of Ryan Atwood, complete with "strong, silent type" demeanor and a predilection towards emotionally unstable blonde girls.
Baby Bruce Wayne: It's actually kinda fun watching a teenage Bruce Wayne develop the skills that he would utilize as Batman later on. Plus the kid who plays him, David Mazouz, is a surprisingly good actor.
Alfred: is badass. Seriously, I don't know how he got the job as the Wayne's butler, but clearly they were anticipating needing more than just a guy who can answer a door because Alfred is one tough cookie.
Harvey Bullock: Donal Logue makes everything better. I just love him.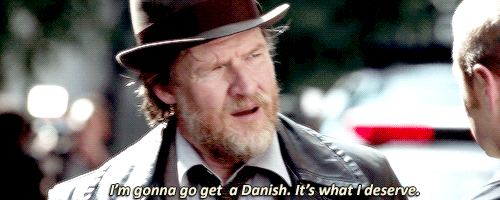 Fish Mooney: I don't know why, but something about Jada Pinkett-Smith in this bizarre and overly dramatic role just speaks to me. Actually I do know why: it's because I like watching a tiny lady stab giant men. I'm super bummed she was drowned(?).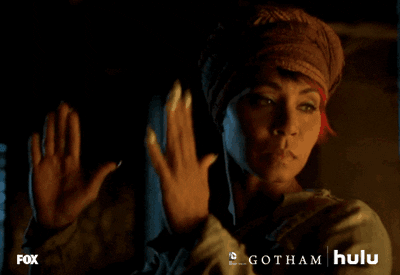 Edward Nygma: His descent into madness will clearly be the highlight of the next season.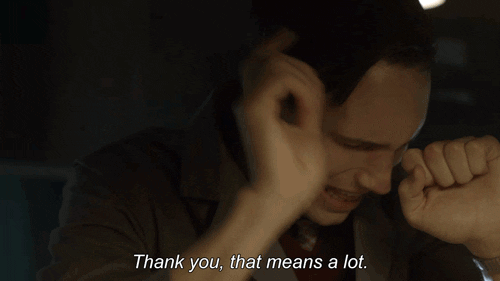 Oswald "The Penguin" Cobblepot: He gives the me the heebie-jeebies, but I kinda want him to see him become the ultimate mob boss. It's that physically underwhelming guy being the one in control thing again.
I didn't like:
Selina Kyle: For a street urchin, this girl is surprisingly well-groomed and well-dressed. I'm not buying it. Scruff her up a little!
Barbara Kean: I knew she was crazy the minute she came onscreen, because a) see predilection for unstable blonde chicks referenced above, and b) she basically didn't have a personality at all until the last third of the season, and unfortunately when writers don't know what to do with a character, they make end up making her crazy.
Leslie Thompkins: This character is played by the girl who was the barista with crazy eyes on "How I Met Your Mother," and once you've seen crazy eyes on a person, it's hard to unsee them.
The Dollmaker: This was a stupid subplot and a giant waste of time.
Victor Zsasz: I like the actor, but I don't get the character. There are already enough visibly disturbed people on this show. What is he adding here? Not much from where I'm sitting.
The city itself: Are we even going to pretend that this isn't actually New York City? Not gonna even try? No? Okay then. Seriously, it's jarring to be sucked into the story only to have it interrupted by what is obviously the New York City skyline. I'll pretend that "Gotham" takes places in an alternate universe where New York City just has a different name, but I won't like it.