Everyone's got that thing about writing that drives them up the wall. For me, it's the plot: I can write dialogue and character descriptions all day long, as long as none of them have to actually do anything. This, as you can imagine, is a problem.
But that's not what we're here to talk about today. Today, we're going to talk about the other problem: you have a riveting plot riddled with characters that move through it like zombies on a full stomach.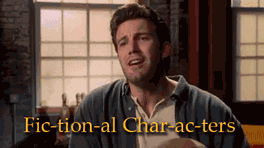 The truth is, there is no plot without characters. People can sit around doing nothing, but things cannot happen without people to do them. So if characters have been a pain for you, you're in luck because I'm here to help!
Character Tip 1: Plan it out
In "How to Write and Sell Your Novel," thriller writer R. Karl Largent says that before he begins writing, he creates distinct personalities and background stories for each of his characters. Even the most minor characters who only appear in a single scene get this treatment (although if you ask me, that's overkill. Then again, what do I know? I'm not the bestselling author here.).
As I'm creating the character profile, I make a point not to rely to heavily on character tropes, especially those that I believe to be either harmful or unrealistic. ("Magical minority," "evil for the heck of it," and "Mr. Angst" are a few of the ones that really make me cringe.) Creating the profile also helps you track the character's behavior, so that you can be sure that your character acts in a manner that makes sense within the universe you've created. If you're not feeling very inspired or feel like you can't get away from predictable tropes, try scrolling through illustrations and artwork on Tumblr. There are some very talented artists out there, and being able to picture a character in your mind's eye can help you figure out how they act and react, how they speak, their mannerisms – all those little things that take a character and turn them into a person.
Character Tip 2: Make them matter to each other
To put it simply: if the characters in your story don't care about each other, why should your reader care about them?
In my experience, the best novels have stories that create and build strong relationships between the characters. It's why the death of Fred at the end of the "Harry Potter" series is so devastating: not only have we as readers grown to love him, but we know that he has family and friends who love him and will grieve for him in the world of the story. It's why we care about the fate of Fix-It Felix when he goes looking for Ralph – even though the two are set up as antagonists, they have a relationship that is integral to the story. It makes sense that Felix would look for Ralph, and because Felix is invested, so are we.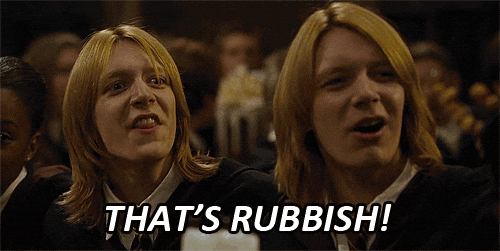 As writer Chuck Wendig puts it:
Characters need connections to other characters. These don't need to be desired connections. They can be connections that the character is actively trying to deny. But they need to be there. They help make the character who she is and continue to push and pull on her as the story unfolds.
Character Tip 3: The more things seem to change…
After you've built a character profile based on Tip 1, you have to figure out how that profile is going to change by the end of your novel. Because if your character stays the same from the beginning of the book to the end, why'd you write the thing in the first place?
Writer Brian Klems gives a detailed breakdown of how to make your character grow and change throughout your novel, but to break it down: the plot has to have a significant, noticeable, and logical impact on your characters. Harry Potter goes from sweet, naive little boy, to angry, hot-headed teenager, to focused, strategic, slightly older teenager over the course of seven years, in response to the twists and turns of the plot. It makes sense because his growth follows the patterns of the plot itself. In the same way, your characters have to respond to the plot in ways that make sense given the character profile you've created.
Character Tip 4: Everyone is special in his or her own way
It's a lesson we learned from that lovable purple dinosaur and it's just as applicable to fictional characters as it is to real people. Your character can't just be good at something, they have to be the best. This is a piece of advice that comes from story consultant James Bonnet, who writes, "Great stories, myths and legends are dominated by quintessential elements. Zeus is the most powerful god. Helen of Troy is the most beautiful woman. Achilles is the greatest warrior. King Arthur is the most chivalrous king." The quintessential makes for a more interesting story, Bonnet insists.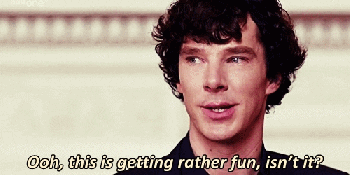 He goes on to add:
The quintessential can be applied to any element of your story but is especially effective when applied to the professions and dominant traits of your characters. If you take these dimensions to the quintessential, you will make your characters more intriguing. They will make an important psychological connection and that will add significantly to the power of your work.
I know, I know: didn't I just say that I hate tropes? And isn't the quintessential character practically the definition of a trope?
Yes and no. Yes, the idea of the chosen one, the strongest villain, the strongest superhero, the superbly intelligent detective, are all examples of tried and tested tropes. But the trope itself isn't necessarily bad; after all, it became a trope for a reason. It's how you apply the trope that matters. The Chosen One has to face some kind of moral dilemma that calls into question his status. The super-smart detective has to stumble on a case, start to worry that she's losing her edge, before finally solving it. That's how you keep your character, and by extension, your story, interesting and unpredictable.