You, the reader, probably don't watch a whole lot of Arabic television, but I do. But this not a list of the differences between Arabic and English television shows. That would be too long.
No, this is the case for incorporating one particular aspect of Arabic drama into the world of Western television, and that aspect is the closed ending.
Consider: the most satisfying aspect of a story in any format is that it's building towards some kind of climax, followed by a winding down to a sensible end. This is story arcs 101, and there's a reason for that: it works. When you don't have a specified end, you force the story to continue in ways that are inorganic and ultimately dissatisfying.
Think about it, how many of your favorite shows ended up going down the tubes after three or four seasons, rehashing old plot-lines and resorting to obnoxious guest characters to force humor and/or drama where none can grow?
Or even worse, how many shows were cancelled after one or two seasons, leaving the dedicated viewer grasping at straws, forced to resort to that dark side of the Internet, fanfiction, in a desperate attempt to gain some form of closure?
Compare that to your average Arabic television drama, which wraps up in quick and easy 30 episodes. This ensures that the show will have a beginning, a middle, and, thankfully, an end. Within that tried and true structure, you have character development, crisis and resolution, and an overall sense of structure. Even when the end is left purposely open, at least you have a sense that the main plot is wrapped up.
There are, of course, many shows that follow a season format, but that's usually because they cannot, for whatever reason, resolve the major plot points within 30 episodes. At most you've got a story that 90 episodes to end. That's still much less than the average six-season American television show, which at 22 episodes a season is over 120 episodes! That's not even taking into consideration the fact that a lot of these episodes involve either a) upping the dramatic ante until it reaches previously unheard of levels of insanity (*cough "Grey's Anatomy" cough*), b) employing ridiculously convoluted plot twists in an attempt to maintain viewer interest ("Pretty Little Liars" is particularly notorious for this), or c) beating the "will they won't they" drama to death ("Friends" and, increasingly, "New Girl").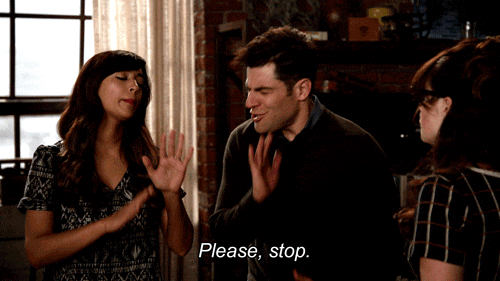 I'm not alone in thinking our shows go on for way too long: more and more new shows are debuting at just 10 episodes in their first season. In an interview with Variety, television producer and the brains behind Parks and Rec, Mike Schur, says, "…there's more of a sense that shows should have a number of episodes that befits that idea, instead of just, 'Let's do as many as we possibly can.'"
It's a trend that many credit to networks like HBO, AMC, and Starz. But as far as I'm concerned, it's not enough. The problem is not the number of episodes per season, it's the number of episodes overall. So I say it's time to take a page out of the book of Arabic television and commit only to shows that have both a start and an end.