There are times, after three hours have dissipated into thin air with nothing to mark their existence except a few retweets, when I wish the internet was never invented. One imagines what one could have accomplished in that time, what wonders could have been created, what knowledge gained.
And then, there are other times. Times when the internet is the reason for wonders and knowledge. Ladies and gentlemen, I give you…
Okay, perhaps an explanation is in order. In this video, the director of Google's Arts and Culture Project, Amit Sood, talks about how the project is in essence making art galleries and museums accessible to people all over the world.
The amazing thing about this, as the video demonstrates, is that when you bring art from all over the world together like this, it gives you the opportunity not only to discover arts from different cultures, but to see the connections between those different cultures. You can see how different styles and formats traveled and influenced developing cultures. It's a "cultural big bang," as Amit says, but it's more than that, it's a cultural Pangea too.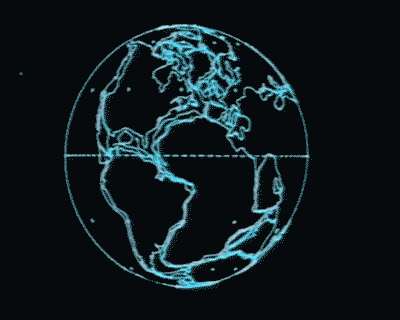 What's particularly great about this is that not only can you see art from all over the world, you can experience it in a way that isn't usually possible in real life. The zoom feature, for example, lets you see a level detail that's usually denied to the average museum visitor. Check out this close-up screenshot I took of "The Fisherman Unable to Hold the Giant Fish," by Manohar Das circa 1595:
Even on this screen, you can see so much detail: the strokes of the brush, the way the colors are blended together to create different shades, the overlay of different textures on top of one another. It's amazing! As wonderful as it is to visit actual museums in person and see these things in real life, the fact is that such institutions you often cannot touch the artifacts or see them up close. This project, which is still in beta, is an opportunity not just for those for whom museums and art galleries are not easily accessible, but for anyone with fascinated by how art is created and maintained.
There are probably some pertinent questions to be raised at the idea of Google storing all this cultural heritage, given its already in-depth access to so much of our personal information and, of course, purchasing habits. But I have to say, if this is what Google is planning to use its world dominion for, I'm for one am on board. All hail the mighty Google and its artistic database!