As some of you may know, tomorrow, Wednesday July 5th, marks the first day of the Muslim holiday of Eid Al-Fitr. I thought to celebrate, it would be interesting to dig around and find some of the best portrayals of Muslims in the media.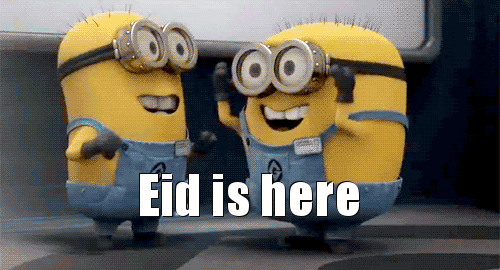 It's no secret that since 9/11, there has been an increase in hostility towards Muslims and those who appear to be of a racial background associated with Islam – Sikhs in particular, for example, have paid the price for increasing Islamophobia. As a result, the portrayal of Muslims in the media has been overwhelmingly negative. While this is most apparent in the news, it's also strongly present in creative media as well. This isn't even just a post-9/11 trend; the documentary "Reel Bad Arabs" incisively demonstrates that degrading stereotypes of Arabs and Muslims in Western media goes back decades.
It's important, then, to highlight and celebrate the movies, television shows, and books that buck the trend. Here's five titles that prominently feature characters that are prominently and pointedly Muslim and make them active, sympathetic protagonists. I tried to focus on movies and books that are set in a Western environment, rather than those set primarily in the Middle East or Indian subcontinent. Spoiler alerts all round!
1. Ms. Marvel – Marvel Comics
When Pakistani-American teenager Kamala Khan discovers that she has superhuman powers, she takes on the superhero name Ms. Marvel and goes off to fight crime and the forces of evil! Kamala is not the first Muslim superhero, but she is definitely the first one to be produced by a company with the clout and legacy of Marvel Comics. The comic series marks an important shift in the portrayal of Muslim women in particular.
2. Little Mosque on the Prairie (Six seasons)
CBC's "Little Mosque on the Prairie" was a big deal when it came out, and no wonder – where else on television can you find Muslim families and in particular a Muslim Imam portrayed so normally? The series follows Amaar Rashid, a big-city lawyer who leaves his lucrative career to become the Imam of a mosque in a small Canadian town. He befriends the many residents, including the Anglican Reverend, whose church basement actually houses the mosque. The show is particularly good in that in showcases a variety of personalities in the Muslim community: there's the conservative but ultimately loving father, the practical businessman who just wants to keep his costs down, the ambitious, feminist doctor, all part of a larger community of allies and antagonists, who are ultimately united for the greater good of their town.
"Little Mosque on the Prairie" is available on Amazon Prime and Hulu.
3. Arranged (2007)
In "Arranged," Muslim teacher Nasira feels isolated in the Brooklyn public school where she works – that is, until she meets and befriends fellow teacher Rochel, and Orthodox Jewish woman. The two bond over shared beliefs and values as both go through arranged marriages, arranged here referring to marriages based on introductions set up by family, friends, or a matchmaker. The film not only demonstrates the common ground to be found between Muslims and Jews, but also elucidates religious practices that are often seen negatively in Western society, such as wearing the hijab or dressing modestly in general.
The movie is available on Amazon Prime and Netflix.
4. The Room of Lost Things – Stella Duffy 
Set in London, "The Room of Lost Things" features Akeel Khan as the entrepreneurial son of Pakistani immigrants who works in a dry-cleaning shop under the direction of the owner, Robert Sutton, who is preparing to sell it to him. Akeel is ambitious and hard-working, and, as a bonus, his wife is portrayed as cheerful and intelligent. Unfortunately, she doesn't feature prominently in the narrative, which focuses on the way the lives of the dry-cleaning customers intersect with the life of Robert Sutton. But the relationship between Akeel and his wife is a supportive and happy one, in stark contrast to the forced marriages narrative that is so often peddled by the media.
5. Sofia Khan is Not Obliged – Ayisha Malik
Londonite Sofia Khan works at a publishing house when her boss asks her to write a "tell-all" book about dating and marriage among the Muslim community. She approaches the idea with skepticism (I don't blame her), having recently gotten out of a relationship with a man who expected her to live with essentially his entire extended family post-marriage. The book benefits not only from a diary-style format, but also from the fact the focus is less on Sofia's search for love at the personal level, a classic chick-lit topic, but on her search for love at the academic, exploratory level.
Who are some of your favorite Muslim characters? Share in the comments!